First Impressions Concierge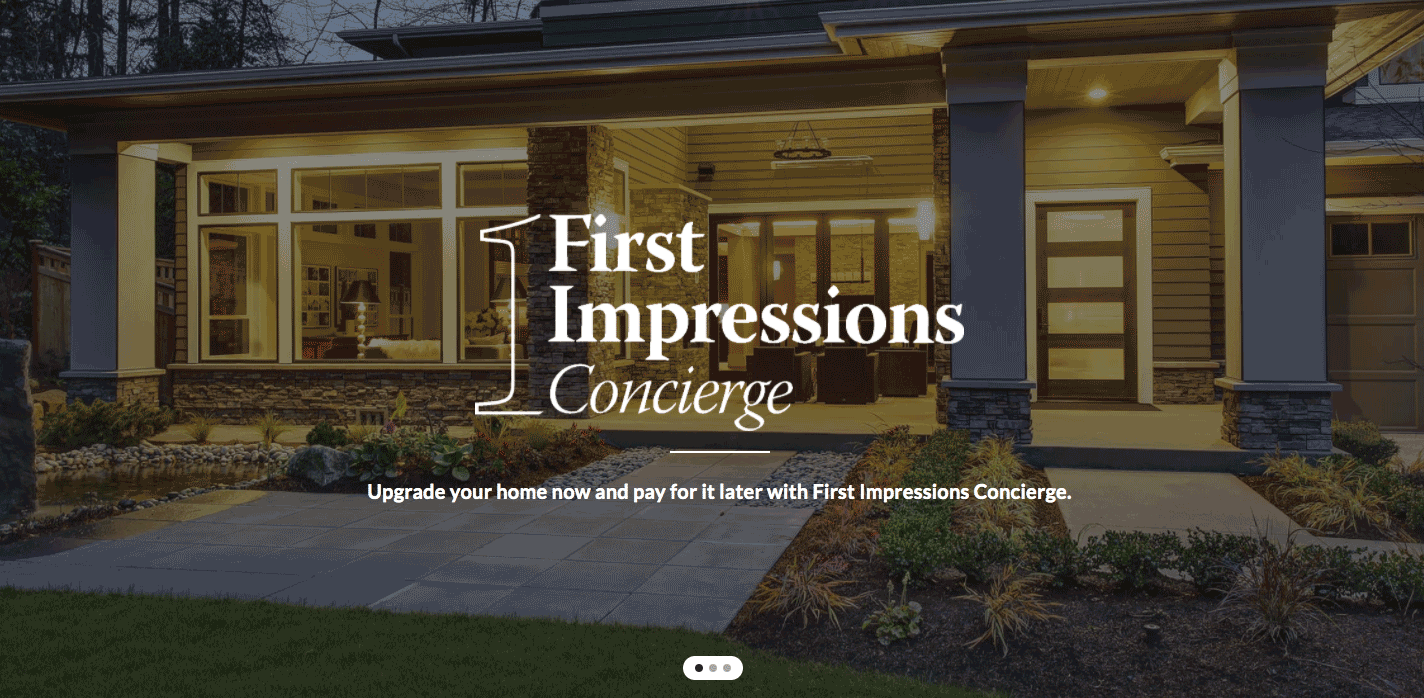 First Impressions Matter on the Market
With First Impressions Concierge, you can sell your home faster for
top dollar with services like staging, flooring, painting and more.


We're at your service, no matter what your home needs including: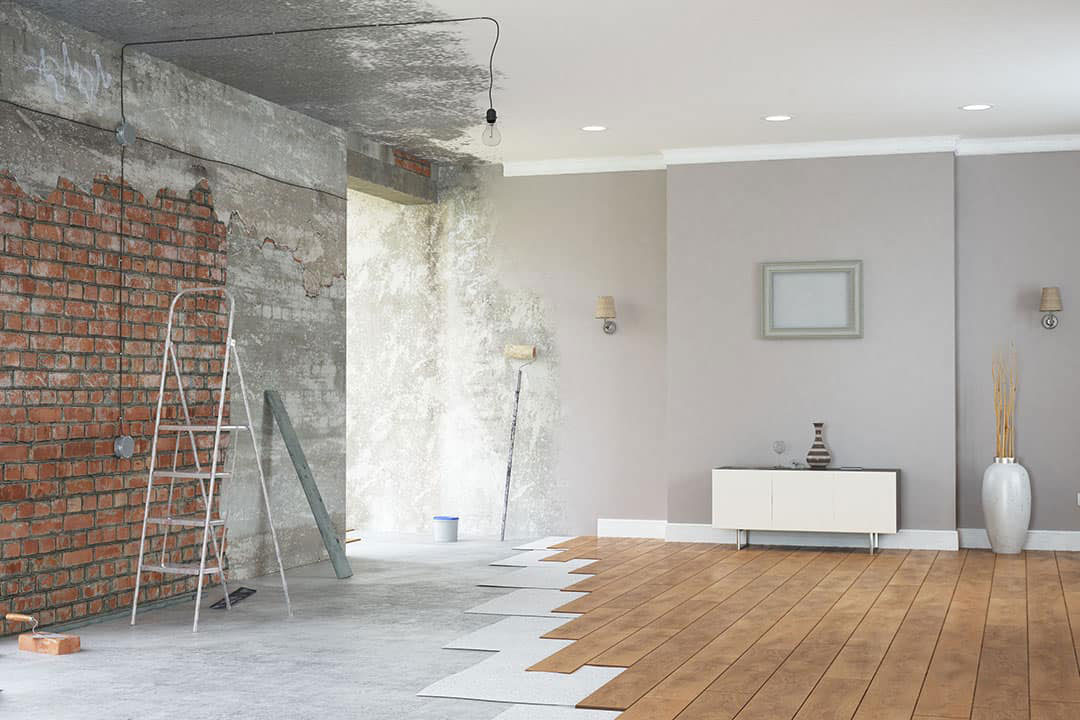 Renovations

From repairs to rebuilds, we've got you covered.



New flooring
New countertops
Kitchen and bathroom improvements
Roof repair
Electrical work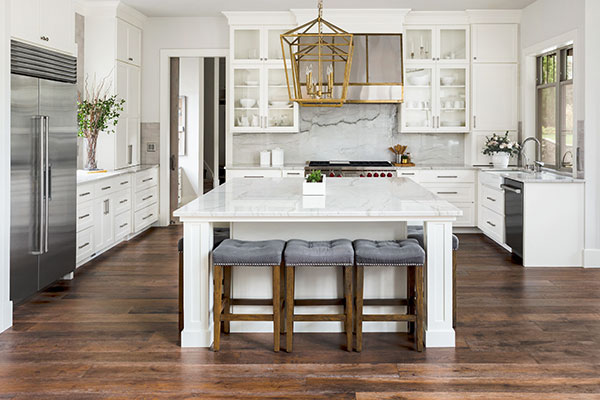 Staging & Styling

Out of date property? That's our specialty.



Interior and exterior painting
Professional staging
Window treatments
Landscaping and fencing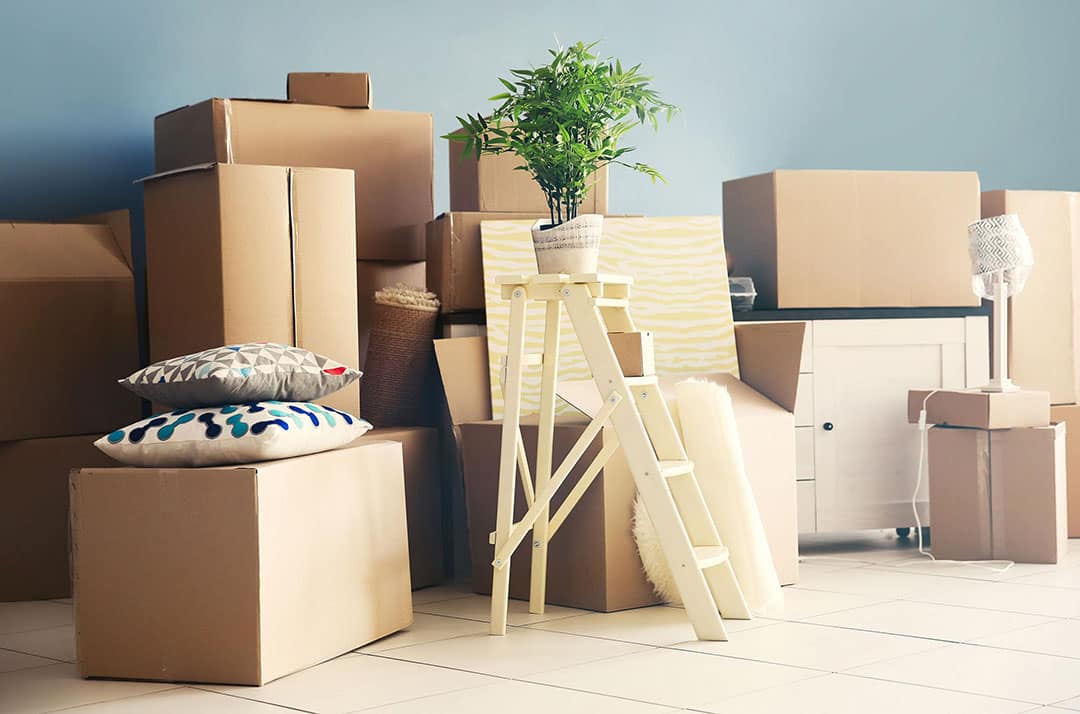 Additional Services

For every step of the selling process, we're here to assist.



Moving and packing services
Hauling and trash removal
Senior assistance
Deep cleaning and decluttering
Organizing
Don't Wait To Make Your Move

No need to put your life on hold or postpone your next step. With First Impressions Concierge, our wheels are
in motion the minute you list with us. Our agents will help you determine which home improvement projects or
repairs provide the maximum return on investment and handle everything from top to bottom. Best of all, you
don't have to worry about upfront costs or fees until your home closes. Here's how it works:


01
Get Started
List your home and have a signed contract with a First Team agent. Don't have one? Contact me.
02
Ready Your Home
Work with your agent to determine which services can increase your home's value the most. You ultimately decide what is to be done.
03
Professional Advice, Total Transparency
Your First Team agent will schedule a consultation with you and an independent designer to curate the approved work to help your home sell.
04
Peace of Mind
Home improvements begin with a professional project manager overseeing everything from beginning to end with licensed, insured and vetted providers.
05
Elevate Your Home
Transformation is completed requiring no cash out of pocket and your home goes on the market.
06
No Cash Out of Pocket or Upfront Fees
Repayment for upgrades are settled after your home sells or up to one year after the project is completed, whichever occurs first.
Before and Afters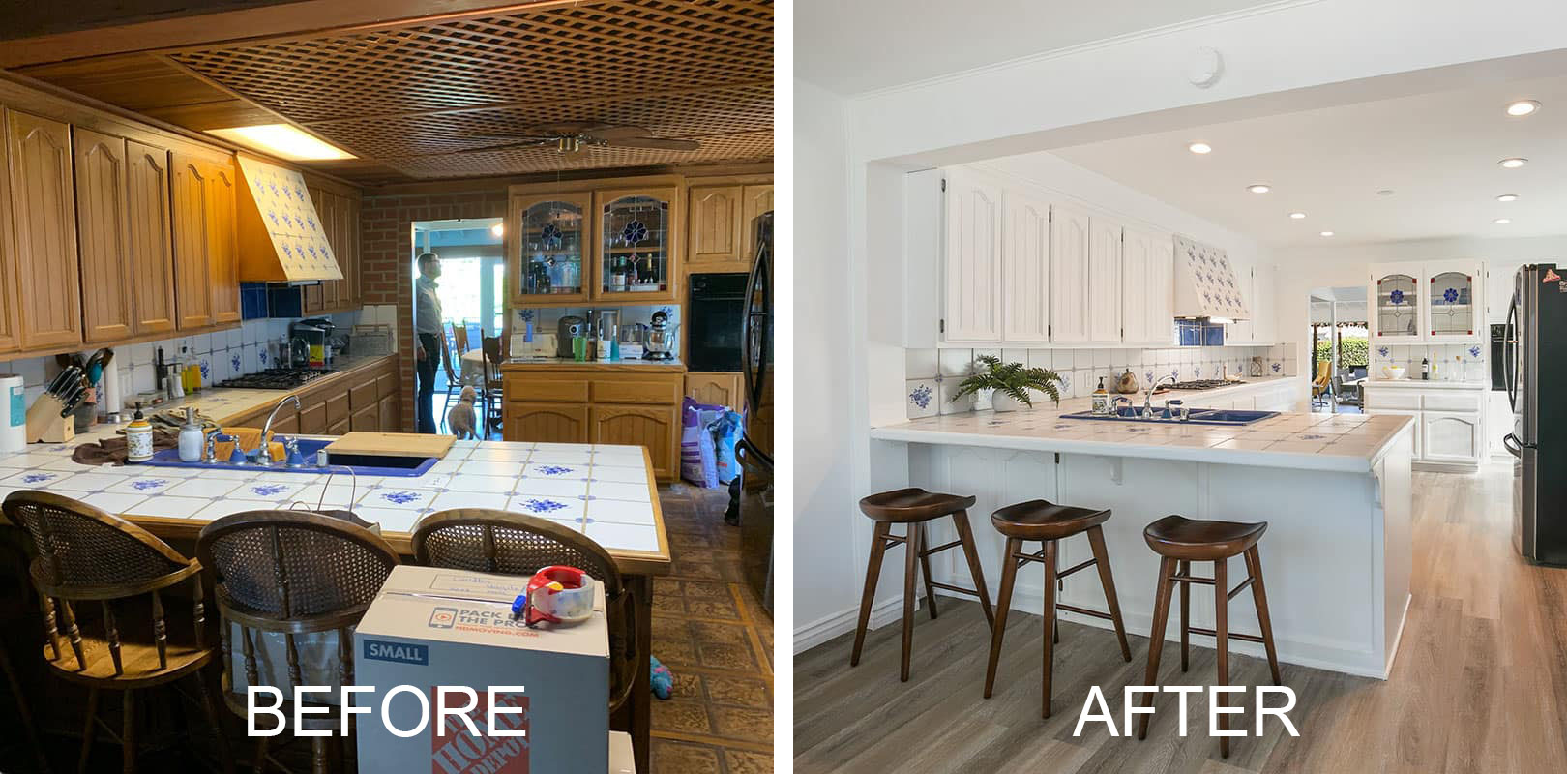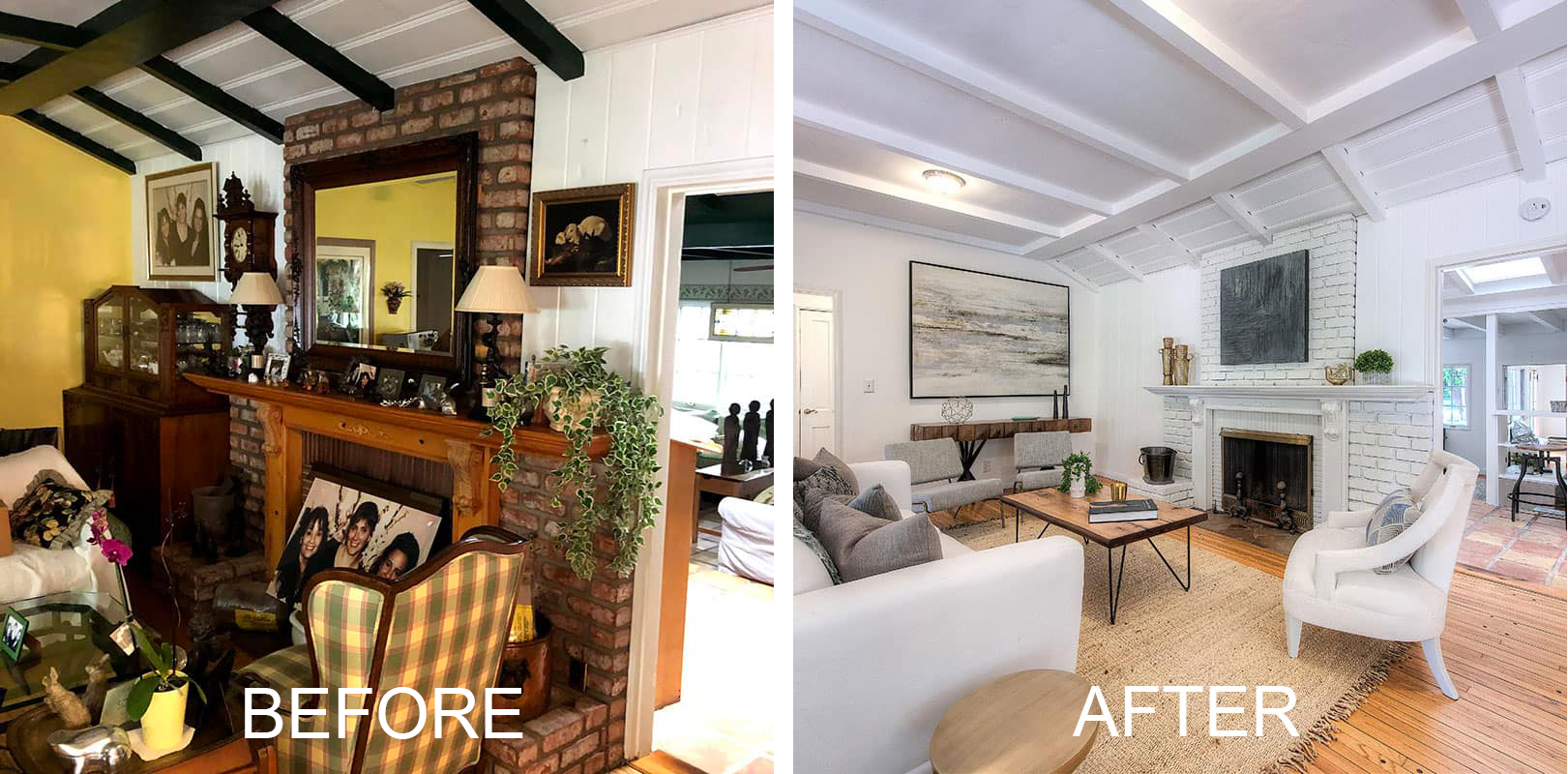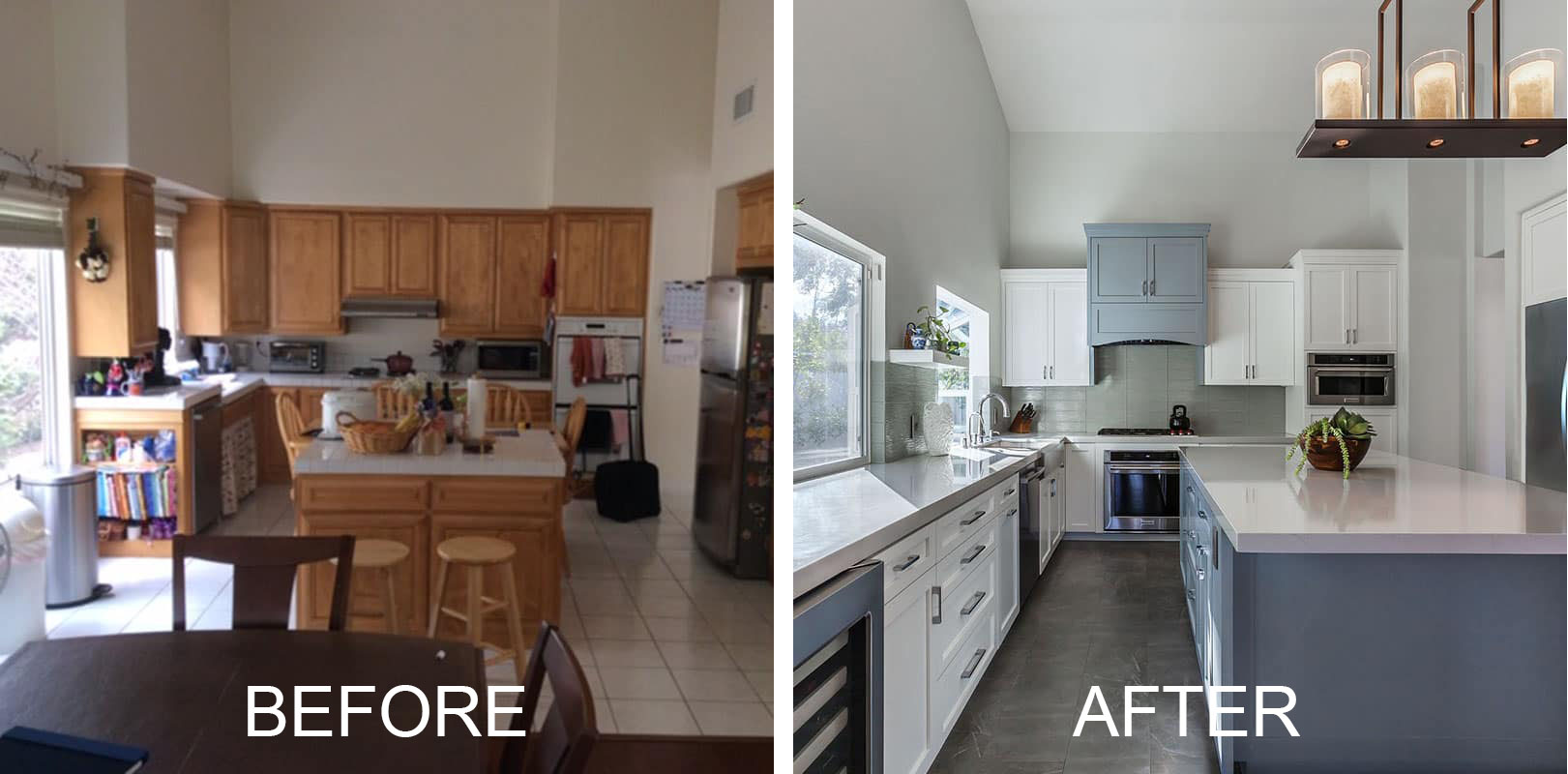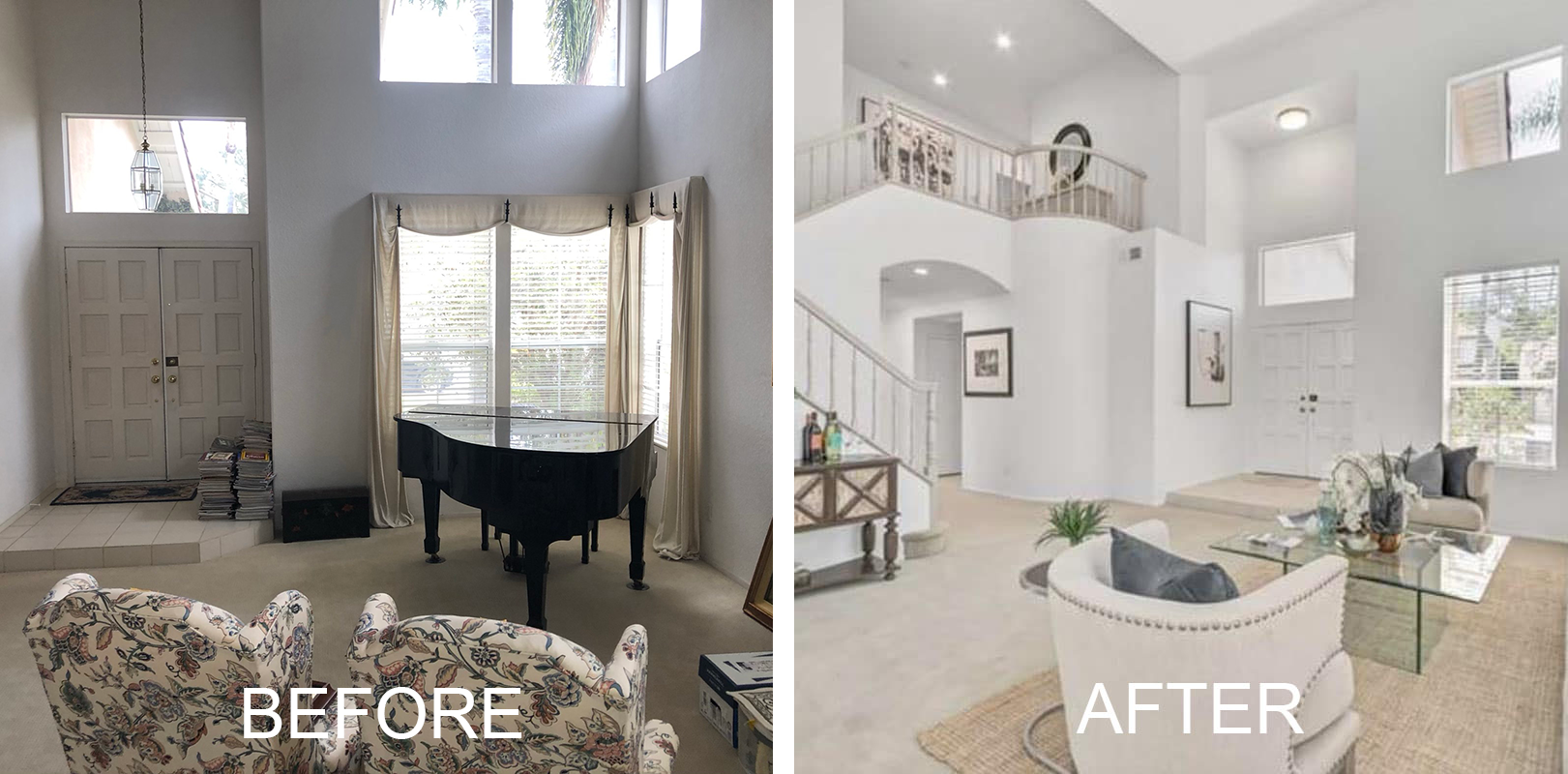 Whether you need a full remodel or simply a fresh coat of paint, your personal project
coordinator will determine exactly what's needed to raise the value of your home and get it sold quickly.
First Impressions Concierge is designed to give your home a first impression that sells,
and no project is too big or too small.

Contact me for details!
Testimonials
" Jon is a true professional and goes above and beyond. I recommend him highly. He truly cares about his clients. He does what he says he will do and returns calls and emails. He gave a detailed explanation on the first visit, of what he would do for us and how it would help sell our home. His Staging and photography to make our listing stand out really did a wonderful job. We got a weekly detailed report on potential homeowners who view our property . You will be happy to have him as your realtor and friend. "
- Jeff J
" Jon is an amazing realtor and I had a great experience working with him as a first time home buyer. He patiently guided me through the whole purchasing process and he is always available to answer your questions even after office hours! He puts his clients first and knows how to resolve complex situations by thinking outside of the box. Jon has great local knowledge and that provides great advantage on narrowing down your options. As a professional, Jon truly went beyond what I expected from a realtor and I cannot thank him enough for what he has done for me even after the sale is closed by managing the repairs at my new home. Jon made the purchasing process easy and I was extremely pleased with his knowledge, professionalism and kindness. Jon truly deserves a 5 star and I strongly recommend him for any real estate transactions in southern California! He is someone that you can trust. "
- Hoori Ajami
" Jon was referred to me by a friend of a friend who bought a house with Jon as their agent. They told me how he took the time to figure out everything that they wanted in a house, and boy were they on point. In our first meeting with Jon, he sat down with my fianc? and I for 3 hours, give or take, to not only get to know everything that we wanted for a house, but to also make sure that we knew exactly what we were getting ourselves into and all the little things to keep an eye out for in the real estate contracts. Throughout the 4 month process, Jon was thoroughly patient with us despite how nit picky I was about pretty much everything. Bottom line, the guy is a saint. Despite however many clients he had, he pretty much made us feel like we were his primary one with how hard he worked to get us into the home we wanted. If you're looking for someone who'll do right by you from start to finish, then Jon's your guy! I definitely plan to contact him if/when we decide to sell and/or buy again. "
- Hearng Choy
" I met Jon M. Perez in 2008 when I was looking for some house in Orange County. We looked over 100 properties in Orange County for almost two years but never liked any property but Mr. Perez kept showing us properties one after another. We finally decided to start looking for properties in Corona area and he got us a nice house in Corona within 6 months. He helped us to buy that property which was $30K-$35K below market. He opened escrow promptly and helped us to overcome with all the problem we ran into while house was in escrow. He also helped us to get loan. He even helped us to find resources for moving and painting and other TLC for the house. Mr Perez is not just a real estate agent, he is a complete package for first time home buyer. He is very knowledgeable, honest, diligent, intelligent and man of patience. I recommended him to several of my friends. I think, he is the best agent and I will always want him to be on my side when I am looking for real estate property. "
- Sohail Farooqi
" Jon Perez is by far one of the best realtors I have ever worked with. He kept me informed with everything that was going on with my property. I received weekly reports as well as frequent phone calls or texts. When it came time to get the property, Jon went above and beyond what my expectations were. He made sure the house was perfectly set up to appear uncluttered and spacious, which meant moving furniture. When it came time to move the furniture around and remove the clutter, Jon was there to help. Jon is clearly a very hard working individual who always has his client's best interest in mind. I cannot say enough great things about Jon. I highly recommend Jon Perez, you won't be disappointed. "
- Jason Lasher
" Working with Jon was like working with a family member. Jon is very professional, always available to answer calls day and night, and "hold our hand" through the process of buying our first home. His knowledge of the market, work ethic, and honesty paired with an insanely positive attitude made for a very reassuring home purchase! (Even when dealing with a very challenging seller). Buying a house during COVID-19 has had its ups and downs, but Jon was there every step of the way with phone calls, texts, and emails to walk us through and answer all of our questions. Jon genuinely looks out for the best interest of his clients, not his own interests. Buying our first home is our single largest investment to date and it was very comforting knowing that someone as trustworthy as Jon was handling our transaction. We couldn't have asked for a smoother purchase! Whether you are buying or selling, and considering using Jon as your realtor, do yourself a favor and don't second guess. Jon is EXCELLENT at what he does and will represent you with the utmost integrity! "
- DAVID AND JENNIFER GERBER
" Best Realtor Ever! We gave Jon an impossible "Dream Home" wish list...and he found 2 that met our desires. The only problem was that our current home wasn't listed for sale. NO PROBLEM for Jon...We went to see our dream home at noon on a Saturday, and he had 2 potential buyers come through our house later that same day. We were in Escrow by Monday and moved 5 weeks later. Not bad for a couple that woke up one Saturday not thinking about moving! Through all the challenges with buying and selling homes, Jon kept us calm and walked us through the entire process. Don't hesitate to work with Jon. He's honest, caring and an expert in all things Real Estate related. He even recommended a moving company, which was probably the icing on the cake, making the move virtually painless (and quick). "
- tom & Olga Leininger
" Jon has many years of experience that contiribute to his expertise. His network is vast and top notch. There wasn't any detail Jon hadn't thought of and he provided services above and beyond our expectations. We would definitely recommend Jon for both buying and selling.   "
- Jeff & Dorothy
" John really cared about our family and helped us in a timely manner. He made the entire transaction go smoothly. It was all about what we needed and not just selling our home. A great asset to any company. "
- James Sarkis
" If I had to rate Jon Perez I would have to give him 5 stars. Choosing him to be our agent was one of the best decisions we've made. Jon has great rapport and strong connections in the community. He promised us top dollar and got us just that! He gives his clients his undivided attention and goes above and beyond for them. "
- The Qureshi's
" "We could not have asked for a better realtor to work with. Jon helped sell our home recently. As it is in any Real Estate transaction there were some unexpected roadblocks that happened in the process, but he was able to handle it professionally. Jon is very knowledgeable, experienced, resourceful, and has a strong team of people he can call to take care of any situation that arises. Jon is also a very nice person with good work ethics. You can't go wrong with having Jon on your Team!!!."Ruben Contreras  "
- Ruben Contreras
" It was a pleasure to work with Jon throughout the process. He was patient and understanding as we learned what we really wanted (which changed as we began to understand the housing hunt) and worked to tailor the properties he showed us to our interest. You won't be disappointed! "
- The Shah Family
" I had the pleasure of working with Jon on the sale, and then purchase of my new home. Jon has incredible local knowledge and has a vast connection of contacts in several communities - which can help get the inside scoop on properties on the market or about to hit the market. I have worked with a handful of agents before but none have been as thorough and knowledgeable as Jon. Jon makes things happen and gets them done in a timely manner. Jon got us top dollar on the sale of our home and then helped us negotiate a good price on the purchase of our new home. "
- Haseeb & Emaan
" Jon was instrumental in helping us sell our house and purchase the perfect house for our family. He was punctual to our home tours, and went above and beyond to even visit Open Houses with us. Jon is extremely knowledgable in housing market trends, and negotionating the best price for the homes. Jon answered phone calls, emails and text messages in a timely manner. I would highly recommend Jon as your realtor in Anaheim Hills. "
- Pepin Family
" Jon Perez is the epitome of what a professional, knowledgeable and dedicated real estate agent should be. His knowledge of the Orange County area was greatly appreciated. We worked with Jon for quite some time to find the perfect home in an area we were unfamiliar with. It was often a tedious, arduous and stressful quest. Jon maintained his patience, professionalism and humor as we went through the process of finding something in our price range that would be suitable, safe and in the school district we were interested in. Jon listened to our needs and kept us informed with frequent calls and e-mail updates. Ultimately, Jon found the perfect home in a safe neighborhood, in the desired school district. Had it not been for Jon's tenacity, dedication to detail, and strong work ethic, we would probably have thrown in the towel. Jon is definitely an asset to the First Team organization. We would recommend him to anyone interested in the sales or purchase of their home or other property. There are two words to sum up our experience with Jon integrity and trust. Trust that Jon will do an exceptional job for you, and know that he has the integrity to put your needs first. "
- Bill and Pat Nault
" Jon Perez is simply THE BEST! He is always available to answer any and all questions regarding your transaction! He is responsive and prompt and you are never "waiting to hear from your real estate agent". He is extremely knowledgeable and helpful, he always goes above and beyond for his clients. Jon builds relationships with his clients that will keep you coming back to him for all your real estate needs. He strives for excellence and produces results. Jon will be come your Real Estate Specialist for life! Thank you Jon for your continued assistance with all my real estate needs! "
- Michelle & Jason
" It's been a pressure to have Jon Perez helping us to secured our very 1st home. Jon understands his clients' needs, and has a great deal of knowledge in the real estate market. I think without his expertise and assistance, we wouldn't have been able to find and purchase our new home. He is always there to answer all our questions and concerns, as well as protecting his clients in every way. During the purchase transaction and toward the end of escrow, the listing agent failed to comply with what he had originally agreed, Jon was there fighting every way to help us resolve the issue. We simply cannot be any more satisfied. I am very grateful to have him as our agent. We recommend him to anyone who is in the market of buying a home, his reputation will not be disappointed. "
- Min and Cathy
" From Day 1, Jon was professional, responsive and always reachable to answer any questions/concerns my wife and I had. As this was our first home purchase, we were in need of many answers and Jon happily provided all the information we needed to complete the home buying process. Buying a home can be a daunting process but with Jon's help and expertise, we had a great experience. Jon's extensive experience in the real estate world helped us identify opportunities to push back with the sellers so that we could save some money as well as be afforded all of our rights as buyers. Ultimately, Jon works very hard for his clients and does as his clients wish, but he will be honest and forthright about everything! Since the purchase of our home, Jon has reached out multiple times to check in on our family's well-being. This speaks volume to the type of genuine person Jon is. He cares about his clients and treats them with the upmost care and respect. Overall I am very grateful we found Jon to help us with our first home purchase! "
- The Cervantes Family
" Jon's the MAN!! He had everything laid out thoroughly each time I looked at property. When I found the home I wanted, Jon worked tirelessly to get the sale complete. From start to finish Jon was always available to answer questions and make suggestions. I would recommend Jon Perez highly. He really values his clients. "
- The Pedersen's
" Having worked with Jon before, this time was no different - there's a reason why he continues to be our first call in buying or selling real estate property in Orange County and beyond. A consummate professional who will literally exhaust every possible option to get you a result that you're satisfied with, we were certainly thrilled with the successful purchase of a residential property... as in a highly-competitive market, Jon once again delivered the goods and our new home. Trust us on this one, this is the Realtor you want and you need.Your reply "
- Matt Deller
" Our experience with Jon was amazing! He is professional and friendly- never pushy! He is exactly what my husband and I were looking for. He helped us every step of the way; from our first meeting with him-when he outlined exactly what we could expect from the whole home-buying process- (this was very informative and helped us a lot since we are first-time homebuyers), to the closing of our very first home! My husband and I never felt alone, Jon made us feel like the three of us we were a team. He was always eager to answer all of our questions and made sure we knew what we were getting into. We put in 3 solid offers total, on the first 2 we were outbid- he never made us feel like we should increase our offer if we were not comfortable doing so. As luck would have it, the 3rd time was the charm for us! We were so excited when our offer got accepted. Jon's expertise and charisma really made a difference because he made it a point to deliver our offer to the Listing Agent in person. We are so thankful to Jon for navigating us through the seemingly treacherous waters that is the Real Estate market... If you are looking for an agent who will be there for you, represent you in the best light, and help you find just the right place for you then give Jon a call! "
- Bonnie & Adam Davis
" Jon did an amazing job working with me on selling my house. His picture is all over Anaheim hills if you do a search for brokers and for good reason! Covid did a number on the market, but even with that he got an amazing price for my house, and handled all the bumps with calm and professional responses. Even when buyers were being, well buyers, he worked through it, dealing with banks, agents and me, listening to everyone and coming to a fair solution. He handled cleaning, painting, staging and who knows what else to make it happen, and communicated with me every step of the way. Nice personal touches like video messages, constant texting and calls kept me in the loop but not in the weeds. Seven thumbs up! "
- Matt Winsryg
" Jon is a wonderful realtor. We had a very long and stressful 2 years together searching for the perfect home for me and my daughter. Jon never let me give up and did everything he could to make the experience good for us. He's not only a great realtor but an amazing person as well. He's incredibly thoughtful and always went way beyond the basics to make us happy. I not only gained a fantastic realtor who I can recommend to everyone I know but I made a life long friend as well.   "
- Shannon Graham
" Jon Perez made shopping for a home easy and trouble free. We were able to find the place we wanted with Jon's expertise. He negotiated well throughout the process to help get us the best deal and guided us through the process so that nothing important was missed. I highly recommend Jon Perez. "
- Braid DeWeese Hroko DeWeese
" Jon Perez with First Team Real Estate is a great reliable realtor. Being from a military family, we benefited with the "Military on the Move" program he is associated with to assist with our closing cost. Jon was very passionate about ensuring expectations were met when purchasing the home. Many times going above and beyond. He was very responsive and knowledgeable with all questions we had which we greatly appreciated. We highly recommend Jon Perez to represent all with their home buying needs. "
- Amy & Mike
" Sold our house quickly and professionally. Top notch staging and marketing done, which got us multiple offers after the first showing. l would highly recommend! "
- Kaurin Family
" Buying a new home is never an easy task. Neither is selling the home that you have become emotionally attached to. Thank goodness I had the pleasure to have Jon M. Perez walk me through the task of completing both. Jon has demonstrated top notch professionalism and skill that made this experience flow as smoothly as possible. His high level of knowledge and experience gained my confidence. My home sold for more than asking and now I'm moving into an ideal new location. I could not ask for anything more. Jon M. Perez and First Team Real Estate would definitely be my 1st choice the next time I choose to sell or buy a home "
- Manuel Mendez
" Jon is incredible! He goes above and beyond what is expected of a Real Estate agent. He is 100% committed to your wants and needs and will definitely look out for your best interest. The time and care he takes for each of his clients is extraordinary. Jon exhibits honest and clear communication throughout the process. If you're looking for an agent in Orange County, Jon is the perfect choice. I'm truly looking forward to our next transaction together! "
- Maddy Deller
" The real estate market has changed. Buyers are more internet oriented. They shop for houses differently than in the past. Jon understands this. He exposes your property in a manner which will attract the most qualified and interested buyers.   "
- Ron Cooper
" Jon was great and I look forward to working with him again on future projects. We was patient and took me from property to property for months until we found just what I was looking for.  He is dedicated and honest and I believe you can't find a better partner in finding a home. "
- Pierre Rochman
" Jon is the best, after looking at the home buying apps and seeing the good and bad ways of doing things on them, i know that Jon is one of the best. His attention to detail is amazing, he listened to my thoughts and concerns and dealt with things accordingly. I will recommend him to anyone who's looking to buy or sell in the future. He is my realtor for life, my friend, Jon Perez. "
- Christopher Moser Shauna Clark
" Jon was awesome from the beginning of the process through the day we sold our home. He was on top of the details before I even had a chance to worry about them. He made the process easy for us as the seller and ensured we got top dollar for our home. I would HIGHLY recommend him to anyone looking for a realtor they can depend on. "
- Christopher and Lynn Julis
" Jon was instrumental in the sale of my home. He brought in an advisor to stage my home for sale. He also set up a meeting with a short-sale expert. His professional and friendly manner helped set my mind at ease. I trusted his advice and have not been misled. His handling of the many offers allowed me to pick the one that I felt was best for my circumstances. He worked hard to get me the best deal and his honesty made the whole experience much easier for me. I would recommend Jon to anyone in need of a excellent real estate agent. Thank you Jon for all your hard work. "
- Kazumi Mayemura
" As first time buyers and new to the OC area we felt we needed not only someone to guide us, but also to look out for us. Jon's professionalism and caring vibe resonated perfectly with our little family. He was exceptional at making us feel confident and safe every step of the way. We serious think his help and guidance was invaluable! We could have not asked for a better real estate agent that we can now say has become a family friend. "
- David & Claudia Greco
" We met Mr. Perez by accident & it has been a wonderful experience so far. We were looking to buy a bigger house & we had him as our buying agent. he became the best agent you can ever have, he knew exactly what we are looking for and want. We bought the house & are very happy with our choice. The old house that we had , we sold that too and again we had Mr. Perez to be our selling agent this time. He did an excellent job and was to the point with the offer & all the information. Because he was so polite , precise, and kind , we made him part of our family. I recommend Mr. Perez to anyone who is looking for a home to buy or sell. He is awesome. "
- Zahra Romero
" Jon made selling my house a breeze! I live out of state so I was concerned about how things would work out. Have no fear, Jon handled everything and made it a simple process for me. He is the ultimate professional yet personable and kind. I would have no qualms recommending Jon to anyone I know! "
- Debra Lauesen
"  My husband and I are first time home owners and Jon was there helping us the whole way.  With his persistence and professionalism we were able to purchase the house of our dreams.  Jon's dedication and work ethic set him apart from the rest.  He's honest and hard working, a perfect combination for success.  He was there to support us and make sure everything went smoothly.  We had an amazing experience and would recommend Jon's service not only to friends but to family also.  We've never been happier!   Lynze & Mike Ruvalcaba "
-
" Jon was the agent who sold me a condo in Fullerton Ca. for my disabled brother he was so careing, kind and understanding throughout the entire process and even after, what sets this gentleman apart from others I have dealt with is his genuine sincerity, I have established this conclusion not only from my own experience but in learning from his backround the family he came from it is no wonder he is a genuine and careing person who regards and understands the sanctity and dynamics of family. He also helped me with a referrel for a property manager which has turned out beautifully so far. "
- Gina Roberts
" If you're looking for a worry free home buying or selling experience Jon Perez is your guy! At the beginning of summer We decided it was time to pack up and be moved in to a new home. We wanted to be settled in time for our son starting Kindergarten. A little crazy but Jon made it happen! His mission to ensure that even the tiniest detail was taken care of made me feel very comfortable. I was able to focus on my new job and two kids knowing that my realtor had my BEST interest at heart. I would certainly use his services time and time again because he knows the business, has a great network of support and makes it happen seamlessly! The Iszard Family "
-
" "I only have one word to describe Jon - incredible. I interviewed several potential realtors to sell my parent's home. I chose Jon based upon his knowledge, his easy-going demeanor, and his amazing reviews. I couldn't be happier with my decision! As a trustee living out of the area with limited previous experience selling real estate, I leaned on Jon to walk me through every step of the process. Jon and I worked together to prepare the house for sale, stage the house and develop a pricing strategy. Jon went above and beyond as a realtor. For example, he even helped me jump and move my parent's car. Jon is incredible, he took a very stressful process and made it quick and easy."654 W Valencia Mesa Dr,  "
- ludwigjon
" Jon Perez handled the sale of our house in Anaheim Hills. He is a high-energy go getter and aggressively marketed our house. He provided a stager, the cost of which was included in his commission, listed the house on multiple sites, featured the house in a direct mail piece, held a walk-through for local realtors and an open house within a week of listing. The house sold within a week. He knows the market and priced it right. Throughout the process he was in constant contact and would immediately return our calls. He is a professional and I highly recommend him. Tim & Susan Calise "
- Susan Calise
" Jon represented us for the purchase of one home and sale of another home. He was very hard working, very friendly, very professional, very informative, very knowledgeable, and very upfront. We feel fortunate to have found Jon and to have selected him as our realtor and would recommend him to anybody! He exceeded our expectations by far. "
- The Takayama's
" Jon is very professional and a kind and caring man. Made our transaction very easy during a difficult time. "
- Duane and Nancy Shaffer
" Couldn't be happier! Jon was friendly, knowledgable, professional and helped me and my daughter every step of the way in finding and purchasing our first home!! Highly recommended!!! Went above and beyond to make sure everything we needed was taken care of! "
- Mason McWilliams
" Jon is one of the most professional, kind, helpful people I have ever met in the real estate industry and in everyday life. This was my family's first home purchase and we heard a lot of nightmare stories from friends and family about the process and the characters we would be dealing with from the agents, the banks, escrow and underwriting. Jon always gave us a sense of confidence and security as he walked us through this process. Jon made the experience not only painless but quite fun, interesting, and educational. I am a small business owner and must deal with clients, vendors, distributors and others from outside of my industry. The success of my business depends on the accessibility of the people I depend on and their level of communication. I found Jon to be readily accessible, highly knowledgeable in his field, a very good communicator and an excellent mediator when we were put in front of the many players involved in this process. We are very grateful for all his help and the help of his team. Thank you Jon. You are greatly appreciated and we will be recommending you to all our friends and family. "
- The Esqueda Family
" Being a first time home buyer I decided to call Jon after a friend raved about his service regarding a recent purchase. Immediately I found Jon as patient and willing to help without taking shortcuts. This continued through the whole process, and being away with work most of the transaction Jon proved to be flexible and accommodating. Also, I am actual convinced that without Jon I wouldn't be in my home today! Each home I had interest in had at least 15 offers come selection day and I am thoroughly convinced that it was because the seller and listing agent wanted to work with Jon. To prove this, they negated an all cash offer that matched my amount! Bottom line, Jon is professional and will go the extra mile to put you into your dream home. I am proof. I believe Jon's ability to work with people goes beyond his job description, he genuinely loves helping others. I believe so much in Jon and his work I would even request contacting me so that I can personally expand upon my review. Whether you are a first-time, second-time or investment buyer, choose Jon Perez and you won't have to worry about all the negative real estate agent stories out there! "
- Brian Padgett
" All real estate agents should aspire to be like Jon Perez. We were very fortunate to have Jon assist us in finding our dream home. From start to finish, Jon was freindly, professional; very informative; and did a fantastic job representing us and negotiating for us. If you are in the market to buy or sell a home, you need to enlist the services of Jon Perez. You will be thrilled that you did. I have seen and heard about other agents that are supposed to be good, but I can tell you from experience, if you want the best, go with Jon Perez. "
- Robbie & Monica Prescott
" By far one of the most reassuring Agents around. Top Rank ! He constantly kept his ear open for the perfect match for us. He never blew us off and we never felt he wasn't giving his all to help us meet our needs in looking for a bigger home in a short period of time. Jon should be looked up first before anyone shopping for a home or rental decides to put in the work themselves. He'll make the process smooth and easy. "
- Hagey Family
" We recently purchased our home under the knowledgeable and careful guidance of Jon Perez, and are extremely pleased with our experience, and our home. Mr. Perez was very professional, knowledgeable, friendly, communicated clearly. We really couldn't gotten our dreams. home negotiated without him. I look forward to working with him on my condo sale. "
- The Ready Family
" Jon delivered on every promise. He was always available when I called with a question. I will recommend him to my family and friends. Jon is a true gentleman. This is the guy you want to represent you in your real estate transaction. I could go on and on about the positive home buying experience that I recently had with him. Talk is cheap, Call Jon M. Perez and find out for yourself. Thanks Jon! "
- John Larson
" Met him at a BNI meeting and was happy to see he was the agent when I arrived for the showing. "
- Michelle White & Kerry Patterson
" Jon has an incredible amount of knowledge about Anaheim Hills. He knows what is coming on the market before the properties are ever listed. His knowledge makes it possible for his buyers to buy their dream home in this highly competitive market. Jon cares about each of his clients and wants to make sure all of their needs are met. He spent hours with my husband and I helping us find our dream home and answering our thousands of questions. On top of all of this he makes sure each of his clients gets a good deal and is satisfied when everything closes. We are very thankful for all of Jon's help and would recommend him to anyone looking to buy or sell. "
- Carolyn & David
" I would highly recommend Jon for his skills to find you the house that you are looking for, it was a 2 month process for me and I learned a lot about real estate; Jon is very knowledgeable, responsive and someone who provides great customer service as well. The best part for me was that he listened and tried to understand what it was that I was looking for and then focused on finding the type of home I desired. The result was that I found the exact home I was looking for. I must also say that through the whole process, while the house was in escrow, Jon provided excellent service by taking care of all the necessary work that I needed, like assisting with inspections and also finding contractor to do some minor work that was required. "
- Mood & Anna Rehman
" Jon is excellent. He really has a vested interest in his clients. He always goes to bat for his client and has wonderful customer service. Jon helped us stage our home and even helped us fix items pointed out by the buyer. He went above and beyond! Zahra & Mehdi "
-
" Can selling a house be a pleasant experience? It most certainly was, with the expertise and assistance of Jon Perez. He went above and beyond what is expected of a Real Estate agent. Always in contact and on top of every aspect of the selling of our home. He made sure that the home was staged and his photographer captured the true beauty of the home. He even assisted with hosting a garage sale. There were many times when we were tossing out items no longer needed and dragging them to the trash. Jon grabbed trash (in his suit and tie) and assisted in hauling everything to the curb. If you want an experience like we had, which was amazing; then you must hire Jon M. Perez. You will not regret it!!!! "
- Karin Sharif
" I first met Jon through a marketing letter he sent me in 2015. We got to know one another and he helped me with contacts for home repairs. I was finally at peace to sell the condo this Jan/Feb 2017. While I had to over-analyze through having all the RE sale bases covered, Jon's service was exemplary. I am most impressed by his integrity, patience and wisdom. "
- Teri Stockman
" "We could not have asked for a better agent. As first time home buyers everything was new to us and Jon was extremely patient with us and explained everything step by step in the home buying process. He went so far above and beyond. As out of town buyers he would never hesitate to set up a virtual showing for us all over town and even on short notice. We could not be happier with the overall experience. Things are always crazy in the OC housing market, even more so this year. Of course had other clients and other listings that he managed, but he really made us feel like were his #1 clients at all times. If we sell our house in the future, Jon will be our agent. If we buy another home, we're going right back to Jon. He's the best!"John Rezsonya3 Catalina Islands St, Aliso Viejo  "
- John Rezsonya
"  Jon helped me sell my home.  It was the first home I had sold, so I didn't know what to expect.  It ended up being a smooth and easy process.  He did an outstanding job in providing me with details about the process and keeping me informed as he received information.  Jon was also always available to answer my questions.  Through his hard work, the property sold quickly at a price higher than I expected.  It was a pleasure working with Jon.  He demonstrated admirable workmanship qualities.  I will definitely use him again in the future!   Elizabeth Deller Speech Language Pathologist "
-
" My experience with Jon Perez and his office was nothing short of spectacular. From the first welcome video that Jon sent introducing himself and his services, he has been a non-stop professional through the entire process. Jon's approach is very relaxed and he conducts his profession without pressuring the client. He was very patient with me, showing me many listings over the course of 6 months and never once made me feel rushed into choosing or that i was using up his valuable time. He was approachable, understanding, patient and very available. I am glad I had Jon as my agent. Good news is we recently viewed a listing and I successfully obtained my new residence. I would not have been able to do this without his help. The kicker and best news of all is he is a great guy and now a friend. I recommend him to anyone seeking a new residence. "
- Marshall Weinstein
" My husband and I met Jon at an Open House he was holding. He came to our home gave us information about First Team and a market evaluation on our home. Jon was so well prepared that I told him he just sold me on my house. We knew that Jon would be our realtor when we were ready to sell. My husband passed away last year and I listed our home of 42 years with Jon. He sold my home at the first Open House for the highest price that had sold in the neighborhood. Jon recently found me my new home that I love. Jon is professional, patient, and kind. I would recommend him a and First Team to my friends and family. "
- Marie Cook
" Our experience with Jon was amazing! We decide we wanted to buy a home when we found out we were going to have a baby. It was last minute and we wanted to stay close to family in Orange County. We knew there would be very few choices in our price range. He gave us all options in many counties n we decided we would probably have to settle for long beach (LA county). We looked at a bunch of houses and had a bunch of hit n misses. But Jon was always professional and kept us updated everyday. Whenever we had a question Jon was ALWAYS available and always kept us in the loop especially since we were racing to beat the "baby's due date". In the end we ended up in Orange County (where we originally wanted) with a yard for the dog and right around the corner from family members. I can't count how many times my man tells me he LOVES our home and everything about it. The location, the neighbors, the walking distance park where we take the baby, all a perfect fit for our new family thank to Jon Perez! I would 100% recommend him to anyone who asks. "
- Jordan Leemhuis
" Jon Perez helped me buy my first home and I can honestly say Jon Perez made everything smooth and easy. Jon Perez is Experienced and knowledgable about any questions I had. He made my first Experience in buying a home the Best Experience and I Highly Recommend Jon Perez for all your Real Estate needs. "
-
" We were with Jon for over two years. As first time buyers, we went with an FHA loan. Jon was honest, optimistic, and energetic while keeping up the search for our home in such a tough market. We must have put in over 50 offers until we finally got one accepted. No matter the time of day, rain or shine, Jon was quick to take action on any property that we had found. Jon was also great about sending us daily updates on properties on sale that matched our criteria via his MLS website. Jon is like family, and he will always be our realtor. "
- Matt & Diana Padilla
" "This review is beyond overdue. Jon... Thank you so much for everything you did for my family and I. You are genuinely a good person, an honorable man, with a great set of morals and values. We sincere appreciate you for treating us like human beings and not some number. The level of compassion and customer service you gave us speaks louder than words. If you want someone who is going to go beyond the call of duty for you with integrity please get a hold of Jon. He is the man for the job. Thank you for all you do Jon." "
- The Ortiz Family
" Jon Perez did an incredible job helping us find the home we were looking for. He always kept us up to date with available homes and listened to what we were looking for so as to provide us with only the homes we would be interested in. "
- Braid & Hiroko DeWeese
" Jon is truly amazing in his service and efforts. He helped me buy a new home and sell my current home. He helped with every detail on both transactions and was patient and professional every step of the way. He got us the highest closed sale price in our area and was very responsible and knowledgeable. I would absolutely recommend him to anyone who needs a professional realtor to buy or sell their home and he will be our realtor for life. "
- Mr & Mrs Parson
" Jon Perez was instrumental in getting my dream home in Anaheim Hills. Even though another offer was accepted by the seller, he followed up with the seller's agent on the sale status because he knew that was the house that I wanted. To make a long story short, we got the house due to Jon's perseverance. Very dedicated, honest and represented our interests. I will recommend Jon to anybody looking for a real estate agent. "
- Reggie Pestano
" on was awesome! He helped us purchase a property we were looking for in a specific region and was really helpful in our search and purchase! Him and his team are very good at communication throughout the process. Any small questions or concern we'd have were addressed in a timely manner. He has a very good knack to pay attention to detail and be able to negotiate in your best interest. I did not have to worry about things as he was always 2 steps ahead of us in what needs to happen and what we should negotiate. Aside from him as a realtor, Jon is really nice person! My wife and I would highly recommend him as a realtor! "
- Jigar Shah
" "Our family needed someone who could deliver the goods, especially given the multiple complexities involving a trust property, and Jon Perez came to our rescue. From handling the property's estate sale to keeping us informed at every step of the way, to showing up in a suit and tie, grabbing a wheelbarrow and clearing out the warehouse all by himself, this IS the guy, you want him on your team."MattD10215 Lewis Ct, Corona, CA 92882 "
- Matt
" It was a pleasure to work with Jon throughout the process. He was patient and understanding as we learned what we really wanted (which changed as we began to understand the housing hunt) and worked to tailor the properties he showed us to our interest. You won't be disappointed! "
- Dr Shah
" Jon made selling my home easy and a pleasant experience. I was dreading the whole process, but it was so unnecessary to worry. Jon always kept me informed and always advocated for me. I highly recommend Jon. He's a really good guy - a great family man, but there for me at any time. Plus my home sold at the highest price in the neighborhood. Great experience all the way around. "
- Julie Ritter
" "Jon Perez is not only an amazing realtor but also an amazing person! When my husband lost his job last year I asked Jon to come by my house to tell me what we would need to do to fix up the house to sell it for the most money. Knowing Jon a bit through networking he knew I loved my neighborhood. This was his response: " Debbie I know you love that house and your neighborhood you shouldn't move." He asked me what my husband did for a living because maybe he had a contact that could get him a job. I reminded him he was a realtor and that he sold houses. I told him and low and behold he did have a contact. He got my husband and this gentleman together. This gentleman was able to get my husband some temporary work until he found a permanent job. We are still living in our same house. This is the kind of man he is. Honest, humble and a real caring person. Definitely not like many of the other realtors I work with. There are not enough stars in the sky to say how many stars he is worth. If you are shopping around. Stop here, call Jon."maidincalifornia0092886 "
- Debbie
" A true professional and a pleasure to work with. He remembers the details you give him and makes sure he does not take you to homes you would not want to see. He is not pushy or a salesman for sake of driving a sale. I have recommended him to family and he has done a great job for them as well. "
- Mohammed & Dawn Rabii
" Where do I begin to describe our experience with Mr. Perez. We were able to find our dream home at an affordable price in Anaheim Hills. However, through the process of attending open houses and viewing of the homes in Anaheim Hills, I felt everyone in the industry knew this man. This turned out to be a good sign to my parents and I since they hadn't purchased a home since 1997 and many spoke on his expertise and professionalism. We had no doubt in our mind since the first time we went to view some homes, he came fully equipped with literature about all the homes we were going to see.  The house my parents purchased was the second house they had put an offer on. Jon advised us through the process and even though the seller and their real estate agent was a nightmare, to say the least, Jon did his best to work under pressure of both the difficult seller and agent and my concerned parents to close the deal. Thankfully Jon was there through all of it. His patience through all of it and ability to deliver was impressive.  All in all, he became family, and its weird to us that we are not texting him on a daily basis asking him a quick question. No doubt in my mind he will get the job done for his clients. "
- Zahra, Mehdi & Ariana
"   Jon Perez cared about me the buyer.  I was not pushed into any deals.  Jon was sensitive to my likes and dislikes.   I was amaze when Jon talked to the seller and drop the asking price, and through out escrow, Jon kept me inform.   I'm grateful that Jon is on my side, and I hope you decide to allow Jon make it happen for you. Sincerely, Fabiola Olivres, one satisfied home owner. "
-
" Jon is an excellent real estate agent. He understands the real estate market and he was able to work with us to meet our home needs without ever displaying any frustration and using very creative techniques. Throughout the home buying process, we always felt that his priority was our satisfaction and wellbeing. Jon is very creative, committed, honest, and supportive. Thank you for your patience and helping us find our dream house. "
- The Flores Family
" I selected Jon to sell my house because I knew of his reputation and quality that he brought to the table. I wanted to just hand everything over to him and let him take care of it, and that is exactly how it worked. He removed some of the stressful parts of selling and added fun to the mix. The team he has assembled were top notch, from the staging looking magazine worthy and the photographer using all his technology to make my home look beautiful in photos and video. I would highly recommend Jon to all my friends and family, and anyone reading this review. On top of all of that, he is a great guy!! "
- Cindy White
" Mr. Perez helped us sell our family home quickly and efficiently. Everything he said he would do was perfect. We got the price we wanted and it went to a nice person. "
- James & Patty
" I found Jon Perez to be one of the most knowledgeable and helpful Real Estate Professional I have ever worked with . He knows a lot about the local real estate market and explains everything accurately and clearly. I met Mr. Perez through my Mother who recently use him to sell her home. He helped me make very important decision with the selling of my home. I will definitely use Mr. Perez's when it come time to buy another home. I highly recommended Jon Perez. Thanks again Jon Perez!! Your the BEST! "
- Kelle Murphy
" Jon has made the process of selling our home easy and stress free. When he first met with us to discuss our home, he came very well prepared with comps, sale trends, and a recommended listing price. Before listing, he had his Home Stager come to our house to stage for sale. It looked amazing! Jon quickly set up our open house, and had multiple offers (well above asking price) within days. What we really loved about working with Jon was his quick responses to our questions, and his knowledge of resources once we were in escrow. "
- The Richardson's
" Jon was amazing, so patient and helpful during a months long search. He found us the perfect home, and worked hard to make sure we worked through all the obstacles and are very happy with our new home. Will recommend Jon to all friends and associates. "
- Brian and Laurie Griffiths
" Excellent service!! I have and will recommend Jon to anyone I know!! He both sold my home and helped me purchase a new one. His knowledge, dedication, and commitment to the customer is amazing. Stephanie "
-
" If I could give him 10 stars I would! Jon is an incredible agent to work with, who is really good at what he does. I'm a first time home buyer and he made what I expected to be a nerve-racking experience into an easy, effortless experience. He went above and beyond for me, without me even asking. Not only is he very professional, he is also a wonderfully kind person that you feel at ease with and know you can trust. I look forward to working with him again in the future! "
- Jenny Gordon
" I first met Jon through a marketing letter he sent me in 2015. We got to know one another and he helped me with contacts for home repairs. I was finally at peace to sell the condo this Jan/Feb 2017. While I had to over-analyze through having all the RE sale bases covered, Jon's service was exemplary. I am most impressed by his integrity, patience and wisdom. "
- Teri Stockman
"   "We hired Jon to sell our home and were very happy with his results.  In a very tough market for sellers, Jon helped us strategically position our offering and his persistence, hard work and dedication resulted in several offers. He assisted us every step of the way and we were able to close smoothly at a good price with good terms.  I would highly recommend Jon Perez."  Tony Griffiths,  C.E.O. Global Presenter "
-
" Jon made the purchase of our new home so easy. He answered all questions quickly and had analytical data for our review. The data was precise and easy to interpret. We would recommend Jon for any Real Estate need in Corona or Orange County. He made the entire process stress free. It was a pleasure to have him as our Agent. "
- Jane Pedersen
" Jon Perez is an exemplary realtor and we had the pleasure of having him by our side as he guided us through such a life-changing event as the selling and purchase of a new home. Jon is a responsive and likeable person and very knowledgeable of the Anaheim Hills real estate market. We were able to feel his investment in the process as he rode the roller coaster of emotions along with us. When we asked for his professional opinion or guidance, he was willing to share and gave us sound and honest guidance. As a professional, he always kept our best interests in mind and most of all, made the process EASY for us. We could not have asked for more. The power of the profession shines through … a realtor is involved in such a life changing experience for so many families. Thank you, Jon Perez for being a part of our family's story! We are so grateful and look forward to many years ahead of enjoying our new home and the new memories to come in making our house a "home". "
- The Sanks Family
" We are so very pleased to have worked with Jon. He sold our home in one week. His negotiation skills landed us the exact price we needed to close the deal. Throughout the process, Jon was thoughtful and concerned about supporting our needs. He is a top notch professional and we would gladly recommend him to any. "
- Walter & Linda
" Jon Perez made our home buying experience easy and smooth. He was patient and professional when helping my wife and I through the process. We would highly recommend Jon Perez to anyone buying or selling property! "
- Jon & Amanda
" Jon is truly an excellent real estate agent. We had such a pleasant experience having him helping us purchase our property. He is a very nice guy with an awesome personality and good work ethic. He is really caring and respectful to his clients, we were so impressed by his thoughtfulness. "
- Randy & Cindy Kao
" Jon Perez helped me with selling my investment condo back in january. I had a great experience with jon when he found a rental for my investment condo so it was an easy decision for me to choose him as the listing agent, had confident and trust in him that he will get me .... what i want, top dollar and fast transaction. Once we agreed on the price to sell my condo, jon immediately prepared and posted marketing materials through several agencies and his marketing channels. Within a few weeks, i'd received multiple offers, at the asking price. Besides his A plus personality, his work ethichs, professionalism, abundent kowledges about real estates market/transactions are the key strengths of jon. I will defintely recommond Jon to my friends, family, or anyone who needs a realtor. "
- Byung Hwang
" My name is Larry and on behalf of my family I really want to thank Jon for all the work he has done for us, prior to buying through the process and after getting our home. We planned prior, figuring how much home we can afford, where, what areas were the best for us and when the stars aligned, we   were able to close the deal fast. He was great with our kids as well, as our youngest refers him to as Uncle Jon! Thanks again Jon for all your hard work and replying to all my crazy texts! Thanks for going over and above! "
- The Morgia Family
" I was so impressed with Jon. He is such a wonderful young man with business ethics that need to be cloned. Jon sold our house and negociated 30K over asking price in just a few days. I recommend him highly and already have told others to keep him in mind when they too decide to sell. "
- Vicki & George Jobe
" I had a very good experience with Jon. He is so active, so responsive and cheerful. His communication and negotiation skills are excellent. He has a very good expertise. He is a knowledgeable person. Jon is very gentile and care a lot about his customers. "
- Mina & Mirette Salib
" Buying a house, it's in deed the most important investment for a family, and coming from a different country all the process can be a challenge. Jon was able to understand that and help us, with patience, to find the right place for our home. He gave us the proper advise and supported us providing   details on legal aspects and the complete process. Actually he still is helping us about further aspects and questions being a new home owner. We highly recommend his services, based on his experience and all the support provided. "
- Eca & Norma
" Jon attended to all our needs was right on it we didnt have to do anything but sign papers He was a pleasure to work with and we will refer him to any of our friends looking to buy sell or rent..........He is consumate professional and represents First Team with excellance.........Donna Porter "
- Porter Rentals
" Jon was extremely helpful throughout the whole purchase process. He was able to answer questions and deal with a difficult seller. On top of that, I am a retired military member. Jon introduced me to the Military on the Move program. This saved me over $4000 in closing costs. Wow! I will use Jon again definitely! "
- Tim McCourt
" We were appointed by the Superior Court of California to oversee the sale of a townhome in Anaheim CA. We hired Jon Perez to list the property for sale. Jon did an excellent job of marketing the property and he was extremely responsive throughout the entire process. Even though the legal process was contentious, Jon proved to be a true professional. I will definitely look to use Jon again and I recommend him highly.   "
- Superior Court Referee
" I am so happy that I chose Jon Perez as our real estate agent. I met him a few years back when he helped my sister and her family sell their home and buy a new one. She spoke highly of him and I noticed how amicable he was. In February of 2019 I found a home on Zillow and then contacted Jon if you could help us see the home. Instantly he contacted the seller's agent and allowed us to visit the property. We fell in love with it and then Jon used his years of experience and skills to help us purchase the home. We were impressed again with his thoroughness, patience in answering all of our questions and guiding us through the sometimes complicated process of purchasing a home. In addition, he listed and found a great tenant for our home before we moved into the new house. Once we moved in, there were a few things that needed to be done which he helped cover the costs for. In conclusion, you will not regret choosing Jon. We continue to have a good relationship with him and he is now not just a real estate agent but a close friend. "
- Dr Khan & Family
" Jon Perez made buying our first home a comfortable experience. We were nervous and didn't know what to expect. Jon found us the house we were looking for at a great price. As first time buyers we had a millionquestions. Jon went out of his way to make sure we understood every step of the process. I would recommend Jon to anyone looking to buy or sell a home.Thank you Jon for not only being a great agent, but for putting us and our needs first. Jason & Tracy "
-
" Jon worked with us for several years until we found the right home. He's a patient, knowledgeable, ethical and honest agent that goes to bat for his clients. Throughout our home finding journey Jon kept a positive attitude and set realistic expectations with us. When we finally found the right home he was always there for us as first time home buyers to answer any questions and he spent numerous hours negotiating with the listing agent to ensure we get the best deal possible. He was there with us for the inspection through the final walk through. We also benefited from his thorough market analysis when submitting our offer. He helped is submit a realistic offer which increased our chance of getting our dream home. I would highly recommend Jon to anyone looking to buy or sell real estate because above everything else he's an ethical person which is rate in the industry. "
- Hamed & Bita
" When it comes to Real Estate Agents, he is the best I have had in the 10 homes we have sold. He is honest, doesn't get rattled by obnoxious people, thinks out of the box for solutions. He is there whenever you need him even when it is not related to the sale. His mannerism is polite and he is kind. He is willing to do what it takes to make you satisfied and will let you know if he feels something isn't right. He is knowledgeable and goes to great lengths to find what you are looking for. He is the agent you should be looking for to make your experience less stressful. "
- Alice & Art Hodgson
" My Fiancé and I were looking for a home when we found THE ONE! We didn't meet John until the next day but when we did, he had already researched the property and contacted the listing agent. John worked his magic and our offer was accepted that same evening! John and First Team have made our experience in purchasing our 1st home a breeze! Johns personal touches, enthusiasm and attention to detail are everything you could ever want in a realtor! Thank you..Thank you..THANK YOU! "
- Heidi & Greg
" I put a contingent offer on a brand new home, in Anaheim Hills. I had to have a buyer in escrow, within 30 days. Jon had it staged, photographed and video taped, within three days of listing it. I had multiple offers after the open house, which took place one week after listing the place. I got  $20,000 over asking price.Jon has a superb support staff, that kept me informed about the negotiations and the status of the sale. I would highly recommend Jon, as an agent. When I had issues with the sellers of my new home, he stepped in and dealt with them. "
- Mr Vanderkolk
" "Jon possesses a much needed professional savvy without sacrificing the personal touch. Our professional relationship with him lasted four months, but I believe our personal relationship with him will last for years to come (and likely include many referrals along the way). He is well-networked and has business partners that assisted us greatly with the home inspection, maintenance issues, home-staging, and more. In my experience, most agents lean either too friendly or too business-only, but Jon is a nice blend of both. He knows his stuff, and will make sure the negotiable dollars stay in your pocket."RichBandy107 S Orange Ave, Brea, CA 92821 "
- Rich Bandy
" Hello, I would like to recommend to you Jon Perez, in my opinion, THE BEST real estate agent with whom you could ever hope to have represent you. (I have often wondered if some of the endorsements you read on the net are real.) Let me assure you that I am. He is professional, ethical, helpful, kind, courteous and to say the least; he gets the job done! Shortly after I listed my home with Jon, my family and I experienced a totally unexpected tragedy. I needed to take the house off the market for a period of time to deal with the situation. Jon was understanding, supportive and to say he went over and above in every way possible to be helpful is an UNDERSTATEMENT! When we put the house back on the market, as before, Jon went to work to get it sold. He invests so much more of himself and his pocketbook than the average agent with regard to advertising and open houses. He is with you every step of the way making sure you are understanding all that is transpiring and addressing any and all concerns or questions you might have, including accepting deliveries and making sure your pets are safe during any and all open house and appointment showings of your home! He may have a few very pleasant surprises for you also. Each one of our circumstances may be unique to us, but in case yours might be similar to mine I am not going to share my surprises with you. You may, however, trust I loved, welcomed and appreciated every one of them.  "
- Ellen Rowland
" "We hired Jon at the recommendation of a friend. We were not disappointed. He sat down with us and really listened to what we were looking for in a house and also gave us great advice on what we needed to do to get the maximum value for our house that we were selling. When we first hired Jon we were not ready to sell our house nor were we in a position to make an offer on a house. We just wanted to see what was on the market to get an idea of what we could get for our budget. He always made the time to show us the houses we were interested in. One thing that we really liked about Jon was that he was always available. Even if he couldn't answer a phone call or a text immediately, he would get back to us very shortly after. Whether it be to answer a question about paperwork or to get a viewing of a house on short notice. When we were ready to list our house Jon went above and beyond by hiring a professional photographer that provided top-quality photographs, aerial video, and even 3D walkthroughs. Not only that, but he hired a stager to make our home look like a model home. It helped get us multiple offers within the first week and got us above our asking price. If you are thinking of buying a home or selling your home, do yourself a favor and hire Jon. I promise you will not regret it." "
- Nigel & Carrie
" He treated me like I was buying a million dollar home. "
- David Gurevich
" Jon - thank you for best experience when selling our home!  You know the area very well (this is why we selected you), professional and in tune with our needs.  Amazing experience!  Thank you! "
- The Wright's
" Nobody works harder than Jon. He did the homework and helped us find our home. Then, he negotiated a below offer bid in less than 12 hours, starting Saturday night! Dedicated "
-
" Jon is an amazing Realtor. He was constantly available when my Wife and I needed him. He was patient and thorough when answering the many questions we had while he was finding us our first home. We all know that the home buying process can be overwhelming. With Jon as our guide we never felt overwhelmed, we felt like we were in complete control. Something my wife and I we repeatedly impressed by is Jon's professionalism. He is always promt and presents himself how a true professional does. We were also impressed with how quickly he was able to see our style, and he knew what we wanted even when we weren't quite sure ourselves. There is no one I would recommend other than Jon Perez, he is truly passionately great at what he does. "
- Jared & Mallory Burden
" Jon was very knowledgeable and helpful! He always respond quickly whenever we have questions finding our first home and be ther there through the whole process!!! Great work ethic and highly recommended!! "
- Kazdailis Family
" on helped me sell an investment property with speed, efficiency and professionalism like none I've experienced before. Him and his team was communicative throughout the entire process and he was available for questions that I had. I especially liked how Jon liked to lay out the pros and cons of decisions at each step and advised like an attorney does for his/her clients. I'm looking forward to working with Jon on the next property. "
- Jack Chou
" Jon has been a Great Agent for us since 2008/2009. We did 3 transactions without any problems. Still considering him for our future transaction. We still keep him busy! :) "
- Sohel & Alamgir
" Jon is an AMAZING agent. He answered every question we had. When Jon did not have an answer, Jon would go above and beyond to find out. Jon is very passionate about what he does and made us feel as if we knew him for years. As a first "timer" looking for a new home, Jon was able to deliver. He was caring and professional. Jon was very supportive of military and law enforcement. He even gave us credit for the home during escrow. I WOULD recommend Jon to family, friends, and coworkers in the future. If you want someone who looks out for you and will take care of you, Jon is the man. Even after closing escrow, Jon reached out to make sure everything was smooth, that's the kind of person he is. I could not have done it without him. He is a great agent and has an awesome personality. I was lucky to have met him and have him representing me as an agent. Thank you for everything Jon!!  "
- Cesar Casillas
" "Jon Perez was recommended to me by a friend after my dad passed away. Being under a lot of stress and not knowing what to do. Jon was there to walk me through it all. Apparently I needed some hand holding and I couldn't be more pleased with him. After meeting him and listing with him, we had our family home sold within two weeks. I had a couple of offers, but choose a nice family that I know will take care of our home of 65 years and having a huge avocado tree in the backyard was a great perk to them. Jon knows the area, values and the process. If I had another home to sell or even to buy a new home, he would be my guy."727 S Roanne St, Anaheim, CA 92804 "
- Anita Key
" It is my pleasure to endorse Mr. Perez as the finest realtor in the OC and LA area. When it was so hard to find a dedicated realtor in my price range willing to really help; Jon came on board with a great zeal to help me find my first home. Jon went above and beyond to help me find what I desired and despite my limited choices and almost year long house hunting, Jon always stayed positive and never tried to impose a property I wasn't sure of.  Jon has an intuitive ability to understand people's needs and genuinely loves helping others. I can honestly say if it wasn't for his professionalism and charisma when negotiating deals, I wouldn't be in my home today. Thank you bro for everything you do! If you want the best California has to offer in realty services, go to Jon Perez.   "
- Edguardo Caldera
" We found Jon through a friend that had used him and we so glad we did. We were looking for a fairly specific type of property and needed to do it quickly. To compound the issue we were out of state during the entire transaction. He was great, helpful, and went above and beyond. Have never dealt with a better agent. "
- Mr & Mrs Jensen
" In 2006 I needed to find a condo close to my children and did not know where to start.  I was introduced to Jon Perez and asked him for help. Immediately Jon took the time to get to know me and my needs to first locate a community and then properties to narrow the field.  I have purchased homes before and Jon is by far the most responsive and conscientious realtor I have worked with. To conclude my sale Jon even worked with me while out of the country.  I highly recommend Jon as someone who really cares about his clients and profession.Respectfully,Mark Gross, PresidentLeadership Services, Ltd. "
-
" We had a few agents before Jon.  They weren't very responsive and often would forget to make contact with us.  After growing frustrated, a friend/co-worker recommended Jon. Jon helped us find our first home!  He was knowledgeable, patient (we looked at many, many homes), and always had great   insight to help us find and get the right home for us. If he's busy, he remembers to call.  He's awesome at making you feel comfortable through out the process.  Even though we didn't have a large budget, Jon made us feel like we we're his only clients. We'll definitely use Jon in our future estate transactions. 5 stars! "
- Medina & Michael
" My experience with Jon was Fantastic. He was always available when i needed him with a very positive attitude. He really cares about his clients and goes the extra mile to to protect them. I would recommend him to all my friends and family.Jon is super easy to work with, and always took time to discuss my concerns and questions. "
- Perla Wright
" I was so lucky to have Jon as my agent. He is responsive and communicates well to make sure we are on the same page. It is been very challenging to find a home in this market. When I would get discouraged, he would say "Don't worry, I will find a home for you, I don't mind showing you millions of houses until you find a home, where you can say live the rest of your life happily. Finally, he did with seasoned experiences and perseverance. I was initially outbid but he kept an eye on the house and when the original bid fell through, he helped me secure this home. Even now, he helps me with my renovation, giving me his contacts and sharing his resources and expertise. It is our blessing to have him in our community, not only as a real estate agent but as a person too.Your reply "
- Byung Suk Hong
" Jon Perez has gone over and beyond to make sure I understood the entire process. From the painting of my home to the staging, getting my home on the market, the marketing that went behind it… all done with professionalism and working with my schedule. Jon knew this was emotional for me since it was my first home I purchased. He handled my emotions with grace and understanding. I recommend Jon Perez to anyone looking to buy or sell a home. You will be very well taken care of. My home sold way beyond the asking price and I was very happy about that. "
- Letty B
" My wife and I are very grateful for Jon's helpfulness and expertise in securing a house for us. Jon was both the sellers and our agent, and during the whole process Jon was attentive to us and proactive to help keep everything moving. We're very thankful he was a part of this and highly recommend him! "
- James & Krystel
" We were all very satisfied with the service that we had with Jon in the selling of my father's house. He was very helpful and with his knowledge he was able to get us buyers very quickly. We really appreciate all the effort he put into presenting the house and getting us a good price. When something needed to be repaired all we had to do was call him and he took care of the problem immediately. We would definitely recommend him and very thankful for all that he did for us.   "
- The Rode Family
" "I'm blessed to have had Jon as my realtor. He has a great deal of knowledge in his field. Sold my home in record time and not only was he my realtor but a friend and I'd recommend him to any seller and or buyer."82rascal3760 Blue Gum Dr, Yorba Linda, CA 92886 "
- Tammy Richey
" "Why there only 5 stars option? Jon deserves 10 stars!!! Him and his team worked restlessly to make our sale happened. He constantly was updating us about any inquiries, appointments, inspections....He created a beautiful page about our house, he did a life zoom meeting with all local agents to show our house... Besides his professional knowledge and experience, he is just a very nice guy!! It was the best experience for us to work with you, Jon! Thank you again for everything you did for us!! Alex and Inna Shline, former residents of Anaheim Hills"innashline54565 E Ardmore St, Anaheim, CA 92807 "
- Inna Schline
Previous
Next